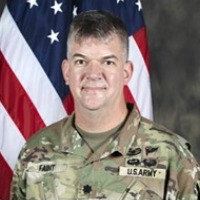 Charles Faint
Chair for the Study of Special Operations
Charles Faint currently serves as the Chair for the Study of Special Operations and as an assistant professor in the Defense and Strategic Studies program. A retired military intelligence officer, he holds five undergraduate and graduate degrees, the most recent of which is from Yale University. Published in a number of blogs and professional journals, he is also the coauthor of Violence of Action: The Untold Stories of the 75th Ranger Regiment in the War on Terror.
Timothy Heck
Deputy Editorial Director
Timothy Heck is the deputy editorial director of the Modern War Institute at West Point. He is an artillery officer in the US Marine Corps Reserve and a veteran of both Iraq and Afghanistan. He writes on military history, amphibious operations, operational art, and the Cold War. He teaches courses in the Defense & Strategic Studies program.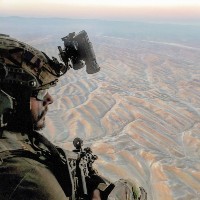 Jarrid Johnson
Senior Enlisted Advisor
Sergeant First Class Jarrid Johnson is the senior enlisted advisor for the Modern War Institute at West Point. He is an instructor for MS200 Fundamentals of Small Unit Operations. SFC Johnson is also the non-commissioned officer-in-charge and dive supervisor for the USMA Maritime Assessment Course for cadets attending Special Forces Combat Diver Qualification Course (CDQC).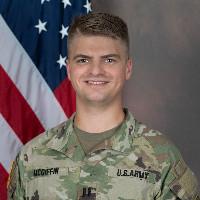 Joe McGiffin
Plans Officer
Capt. Joe McGiffin commissioned as a logistics officer from the University of Virginia ROTC program in 2014 with a BA in history. As a lieutenant, he served in the 3rd Infantry Division, providing forward sustainment support to various battalion formations through both resupply and maintenance operations.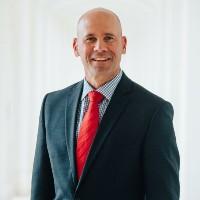 Frank Sobchak
Chair of Irregular Warfare Studies
Col. (Ret.) Frank Sobchak, PhD, has taught at the US Military Academy at West Point, the Joint Special Operations University, Tufts University, the Fletcher School of Law and Diplomacy, and the Massachusetts Institute of Technology.  He holds a BS in military history from West Point, a MA in Arab studies from Georgetown University, and a PhD in international relations from the Fletcher School of Law and Diplomacy.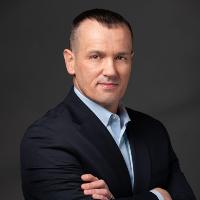 John Spencer
Chair of Urban Warfare Studies
John W.
Spencer
is the chair of urban warfare studies at the Modern War Institute, codirector of the Urban Warfare Project, and host of the
Urban Warfare Project Podcast
. A leading expert on military operations in dense urban areas, megacities, and urban and subterranean warfare, he also serves as a colonel in the California State Guard with assignment to the 40th Infantry Division, California Army National Guard as the director of urban warfare training.
Jacob Stoil
Chair of Applied History
Dr. Jacob Stoil is the chair of applied history at the Modern War Institute, an associate professor of military history at the US Army School of Advanced Military Studies (SAMS), senior fellow of 40th Infantry Division Urban Warfare Center, assistant director of the Second World War Research Group (North America), and a founding member of the International Working Group on Subterranean Warfare.