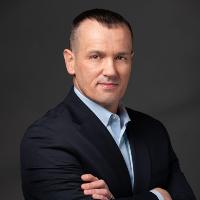 Chair of Urban Warfare Studies
John W. Spencer currently serves as the chair of urban warfare studies at the Modern War Institute, codirector of the Urban Warfare Project, and host of the Urban Warfare Project Podcast.
He served over twenty-five years in the Army as an infantry soldier having held ranks from private to sergeant first class and second lieutenant to major. His assignments as an active duty Army officer included two combat deployments to Iraq as both an infantry platoon leader and company commander, Ranger instructor with the Army's Ranger School, Joint Chiefs of Staff and Army Staff intern, fellow with the chief of staff of the Army's Strategic Studies Group, and strategic planner and then deputy director of the Modern War Institute where he was instrumental in the design and formation of the institute.
He currently serves as a colonel in the California State Guard with assignment to the 40th Infantry Division, California Army National Guard as the director of urban warfare training.
His research focuses on military operations in dense urban areas, megacities, urban and subterranean warfare.
He is an internationally recognized subject matter expert in urban warfare that regularly consults for United States Army Forces Command units, Training and Doctrine Command, Defense Advanced Research Projects Agency, the United Nations, and many others military and national security organizations.
He holds a master of policy management degree from Georgetown University.
His writing has appeared in the New York Times, USA Today, the Wall Street Journal, the Washington Post, the LA Times, NY Daily News, Wired, Politico, The Hill, Foreign Policy, Defense One, Army Magazine, and many other publications.
In 2017, he was awarded the West Point Apgar Award for Excellence in Teaching.
He is the author of Understanding Urban Warfare, (Howgate Publishing, 2022) and Connected Soldiers: Life, Leadership, and Social Connections in Modern War (Potomac Books, 2022).
He lives in Colorado Springs, Colorado. He looks forward to connecting via Twitter @SpencerGuard or through www.johnspenceronline.com
John Spencer's publications include:
Books
Understanding Urban Warfare, Howgate Publishing, October 2022.
Connected Soldiers: Life, Leadership, and Social Connections in Modern War, Potomac Books, July 2022.
Book Chapters
"Gangs of Baghdad," in Strategic Notes On Third Generation Gangs (XlibrisUS, 2020)
"The Power of Op-Eds: How to Inform & Influence," in Why We Write (Middle West Press LLC, 2019)
"What the Walls of Westeros Teach Us about War and Warfare," in Winning Westeros: How Game of Thrones Explains Modern Military Conflict (Potomac Books, 2019)
"Urban Warfare Studies," foreword for the book Blood and Concrete: 21st Century Conflict in Urban Centers and Megacities (XlibrisUS, 2019)
"Why the Jedi Won Fights, Not Wars," in Strategy Strikes Back: How Star Wars Explains Modern Conflict (Potomac Books, 2018)
Journal Articles
"Using Digital Textbooks to Improve Student Learning: Lessons for Military Educators," Journal of Military Learning, October 1, 2018 (coauthored)
"Putting Concepts of Future Warfare to the Test," Military Review, March 1, 2018 (coauthored)
Professional Articles
"Nine Months of Hell in Mariupol: How This Real-Life Rambo Survived, Resisted, and Escaped Captivity," Soldier of Fortune Magazine, August 18, 2023.
"The Battle of Hostomel Airport: A Key Moment in Russia's Defeat in Kyiv," War on the Rocks, August 10, 2023 (coauthored)
"Urban Warfare Case Study #7 – Fallujah 2," Modern War Institute, July 25, 2023
"Hydraulic warfare is here to stay. NATO should plan for it," Defense News, June 14, 2023 (coauthored)
"An Army Fights as Well as It's Fed: Lessons from the Chef Helping to Feed the Ukrainian Military," Modern War Institute, April 19, 2023
"Twelve Months of War in Ukraine Have Four Fundamental Lessons on Urban Warfare," Modern War Institute, February 23, 2023
"Leopards into the Fray: How will German tanks affect the battlefield balance in Ukraine?" Modern War Institute, January 27, 2023 (coauthored)
"How Much Difference Can One Person Make?," Modern War Institute, November 4, 2022
"Urban Warfare Case Study #6 – Fallujah 1," Modern War Institute, October 28, 2022
"The Second Battle of Fallujah: American Forces at War Inside a Hotbed of Insurgency," Soldiers of Fortune Magazine, October 20, 2022
"Ukraine Can Win This War," Common Sense, September 26, 2022
"Jumping into Combat: A Sky Soldier Goes to War in Iraq," Soldiers of Fortune Magazine, August 22, 2022
"In Ukraine, Two US Army Veterans See the New Face of War," Soldiers of Fortune Magazine, August 16, 2022 (coauthored)
"How volunteers can help defeat great powers," Military Times, July 5, 2022 (coauthored)
"Waterworld: How Ukraine Flooded Three Rivers to Help Save Kyiv," Modern War Institute, July 1, 2022 (coauthored)
"Why Morale is So Crucial in War," Kyiv Post, May 24, 2022 (coauthored)
"Russian moms can play a part in helping to end Vladimir Putin's War in Ukraine," USA Today, May 2, 2022 (coauthored)
"Ukrainians should be on the lookout for a new battlefield enemy: Disease," Washington Post, April 5, 2022. (Coauthored)
"Russia's Humanitarian Corridors in Ukraine Endanger Human Life," Wall Street Journal, March 16, 2022. (Coauthored)
"Defending the City: An Overview of Defensive Tactics From the Modern History of Urban Warfare," Modern War Institute, February 14, 2022 (coauthored)
"Urban Warfare Case Study #4: Suez City" Modern War Institute, January 13, 2022 (coauthored)
"Urban Warfare Project Case Study #3 – Hue" Modern War Institute, November 4, 2021 (coauthored)
"Urban Warfare Project Case Study #2 – Mosul," Modern War Institute, September 15, 2021 (coauthored)
"Enter and Clear a Room: The History of Battle Drill 6, and Why the Army Needs More Tactical Training Like It—Not Less," Modern War Institute, July 21, 2021 (coauthored)
"The Battle of Shusha City and The Missed Lessons of the 2020 Nagorno-Karabakh War." Modern War Institute, July 14, 2021 (coauthored)
"A Status Check on the Army's Preparation for the Next War," Modern War Institute, July 6, 2021 (coauthored)
"UWP Case Study #1 – Stalingrad," Modern War Institute, June 28, 2021
"The Vampire Fallacy: Virtual Reality vs Needs Based Strategies," Wavell Room, June 17, 2021 (coauthored)
"What the Military Needs After Afghanistan," Military Times, April 23, 2021 (coauthored)
"Leaders, We Need Your Data: The Key to Refining the Army Combat Fitness Test," Modern War Institute, March 21, 2021 (coauthored)
"Square Peg, Round Hole: Maneuver Warfare and the Urban Battlefield," Modern War Institute, March 11, 2021
"More Than A Test: Building A Better Army Fitness Culture," Modern War Institute, February 17, 2021 (coauthored)
"The Eight Rules of Urban Warfare and Why We Must Work to Change Them," Modern War Institute, January 12, 2021
"The Twelve Days of Urban Warfare Christmas," Modern War Institute, December 21, 2020
"The Pentagon thinks urban warfare is obsolete. That's wrong." Washington Post, November 20, 2020 (coauthored)
"Four Transformational Steps The US Army Should Take To Get Serious About Urban Operations," Modern War Institute, July 21, 2020
"Want police reforms? Then, ask the hard questions," Newsday, July 13, 2020
Published Interviews and Commentary
"Why It [DARPA SubT Challenge] Matters," DARPAtv, September 23, 2021
"20 Years Since Sept 11 Attacks and US Foreign Policy," TRT World The Newsmakers, September 10, 2021
"John Spencer: Urban Warfare as the Great Leveller," RUSI Western Way of War podcast, September 9, 2021
"John Spencer: Shusha and the 2nd Karabakh War – key lessons for military strategists," The Caspian Post, September 1, 2021
"Afghanistan: After America's Longest War," TRT World, August 31, 2021
"Future of Urban Warfare w/ John Spencer Ep: 2," Task and Purpose," July 1, 2021
"Ukraine's Unconventional Warfare Plan to Resist a Russian Invasion," Coffee or Die Magazine, April 13, 2021
"Goodbye, tanks: How the Marine Corps will change, and what it will lose, by ditching its armor," Marine Times, March 22, 2021
"Why is Urban Warfare So Challenging," Urban Warfare Project podcast, Modern War Institute, November 27, 2020
"4th Generation Warfare: Insurgency in the City," Spotter Up Podcast, November 20, 2020
"Pivoting to China, Marine Corps Scraps Urban Warfare Research Project," Coffee or Die Magazine, October 13, 2020
"Thought Leaders: Urban Operations Part 2," Army Matters, Association of the United States Army Podcast, October 1, 2020
"Thought Leaders: Urban Operations Part 1," Army Matters, Association of the United States Army Podcast, September 28, 2020
"If the Army is going to conduct urban warfare, they should train for it." Federal Drive podcast, September 3, 2020
"Hybrid Warfare," with COL (ret) Collins, Break it Down Show podcast, September 2, 2020
"Police Have Learned the Wrong Lessons From the Military," Slate Magazine, September 2, 2020
"We Discuss Urban Warfare with John Spencer," Circle of Insight-Foreign Affairs podcast, August 1, 2020
"Mortars: Room for Improvement?," Land Warfare Magazine, August 28, 2020
"Contested Urban Futures and the Role of Militaries," All Things Cities, August 17, 2020
"An interview with John Spencer," The Forever War Project, University of Pennsylvania Political Review, June 29, 2020
"How America's Adversaries Are Using Hybrid Warfare to Capitalize on Civil Unrest," Coffee or Die Magazine, June 8, 2020
"The Army Combat Fitness Test is Exactly What the Army Needs – As Long As These Challenges are Addressed," Modern War Institute, June 8, 2020
"Dave Dilegge, the 'grandfather of urban warfare studies' has died," Military Times, May 6, 2020
"Pentagon Asks for More Cash to Cut Down Civilian Deaths," Foreign Policy Magazine, April 24, 2020
"Can America Continue to Defend Europe From Russia Amid COVID-19?," The Daily Signal, April 14, 2020
"À l'école de la guerre urbaine [In the school of urban warfare]," Le Figaro, February 28, 2020
"A one on one special about Subterranean warfare with Maj. (Ret) John Spencer and CSM (Ret) Joe Vega," International Institute for Counter-Terrorism (ICT). February 26, 2020
"War with robots: how battle bots will define the future of ground combat," Army Times, February 13, 2020
"Would the Coronavirus Quarantine of Wuhan Even Work," Wired Magazine, January, 22, 2020
"Contact, Contact, Contact!" The Spear podcast, Modern War Institute, January 15, 2020
"The world doesn't realize the extent of the tunnel threat," Israel Hayom, December 31, 2019
"US airstrikes hit pro-Iranian militia in Iraq," BBC World Service, December 30, 2019
"Combat Urbain Et Technologie," Defense Technology Magazine [French publication], November 1, 2019
"'Vulnerable from Above': Rising Drone attacks drive new technology, tactics," Army Magazine, October 25, 2019
"Cities: A System of Systems," SOFspot, Global Special Operations Foundation, July 09, 2019
"Dr John Sullivan and MAJ John Spencer – The Complexity of Modern Urban War," The Break It Down Show, June 27, 2019
"Urban Warfare," LoopCast, May 24, 2019
"Why US troops 'flattened' Raqqa and Mosul, and why it may herald an era of 'feral city' warfare," Military Times, April 30, 2019
"Syria force takes IS bastion, 'caliphate' wiped out," The Independent, March 23, 2019
"The Air Force's struggle to fight subterranean warfare," Air Force Times, March 11, 2019
"The US military is getting ready to fight underground — here are 10 things it'll need for subterranean combat," Business Insider, February 26, 2019
"The subterranean battlefield: Warfare is going underground, into dark, tight spaces,"Military Times, February 25, 2019
"Last days of the Caliphate and why 'defeating' ISIS could mean a catastrophic rebirth," The Mirror (UK), February 15, 2019
"John Spencer Goes to Town on Urban Warfare," The Live Drop, January 29, 2019
"Modern War & Global Conflict Threshold Management," The Break It Down Show, January 8, 2019
"John Spencer Modern War and Geopolitics," Reddit Geopolitics, December 31, 2018
"The Next Battlefield: Connected, Augmented and Urban," The Future of Everything podcast, Wall Street Journal, October 24, 2018
"Guerra urbana: las batallas del future," Muy Interesante México, June 30, 2018
"Army Maj. John Spencer: More emphasis needed on close combat resources," Federal News Radio, April 04, 2018
"The future battlefield: Army, Marines prepare for 'massive' fight in megacities," Military Times, March 06, 2018
"How U.S. Soldiers Are Using Their "Warhacks" To Transform Combat," Fast Company, October 09, 2017
"Interview with Major Spencer about the future of urban warfare in megacities: "Stalingrad was a very rare episode!," Global Review, September 30, 2017
"Combat Stories from the Invasion of Iraq," The Spear podcast, Modern War Institute, July 26, 2017
"Mosul Victory Marks Win for Pentagon Training Plan," Agence France-Presse (AFP), July 13, 2017
"Fort Drum Shooting Raises Questions About Army Recruitment Process," All Things Considered, NPR, July 13, 2017
"Women in the infantry: How the Army is growing its first female enlisted grunts," The Army Times, May 21, 2017
"How is Mosul Being Liberated?" BBC Inquiry, BBC World Service, March 07, 2017
"The Most Effective Technology in Modern War Is Concrete, Argues Military Scholar," Vice, November 21, 2016
"Opening Shock: Four Combat Jump Veterans Tell Their Stories," West Point Center for Oral History, July 21, 2016
"Big Picture Science Radio Show – Look Who's Not Talking," Big Picture Science, NPR, December 15, 2015
Conference Papers and Presentations
"26/11 The 2008 Mumbai Attacks" at the NATO Special Environments Panel conference, Los Angeles, California, September 20, 2021
"Urban Warfare: Threats & Opportunities," 4th Infantry Division, Fort Carson, Colorado, August 27, 2021
"Urban Warfare: Threats & Opportunities," UK Fight Club, a UK Army based Wargaming Experimentation Group, June 24, 2021
"Rules of Modern Urban Warfare," presented virtually at the University of New South Wales, April 27, 2020
"Innovation in Modern Urban Warfare" presented virtually at the US Army War College, April 2, 2020
"Military Challenges with Major Urban Areas in Africa" presented virtually at the University of Washington, March 30, 2020
"Tunnel Bombs," keynote address at the Subterranean Challenges in War and Peace conference Interdisciplinary Center Herzliya in Israel, December 15, 2019
"The Challenges of Modern Urban Warfare," during MWI War Council "Counter-Terrorism in the Philippines," West Point, NY, November 6, 2019
"The Challenges of Modern Urban Warfare," at the United Nations Vienna Conference on Protecting Civilians in Urban Warfare, Vienna, Austria, October 1, 2019
"How do We Rebuild Cities After War," presented at the New America Future of War Security Forum 2019 conference, Washington, DC, April 29, 2019
"Adapting to Urban Warfare," presented MORS Analysis of Urban Warfare Special Meeting, Marine Corps University, Quantico, VA, April 3, 2019
"The Future of Urban Warfare" at the Microsoft Thought Leadership Series: Technology & the Future of Urban Warfare, Washington, D.C. May 29, 2019
"The Battle of Sadr City, 2008," presented at Warwick University during the "War in the Global City," urban warfare conference, December 7, 2018
"Urban Operations: The Future is Here," presented at the Royal Military Academy Sandhurst, Camberley, UK, May 1, 2018
"An Urban Lens: A Call to Arms for New Ways to Look at the World," presented as the keynote at the 2017 Arizona State University Dense Urban Area Curriculum Workshop, Tempe, AZ, February 28, 2018
"If Warfare Has Moved into Cities, Why is the Military not Preparing," presented at Center for Strategic Studies and the International Security Program at the Fletcher School of Law and Diplomacy, Tufts University, Medford, MA, February 26, 2018
"The Need to Train, Organize, and Equip Armed Forces to Operate in Cities," presented at the 2017 United Nations OCHA Global Humanitarian Policy Forum on the Protection of Civilians in Urban Warfare, United Nations Headquarters, New York City, New York, December 20, 2017
"Consideration for Military Forces Operating in a Megacity" presented at the 2017 Defense Advanced Research Projects Agency (DARPA) Leadership Offsite, Fort Hamilton, NY, September 19, 2017 (featured panelist with Dr. David Kilcullen and COL Pat Mahaney)
"Challenges of Military Operations in Cities." presented at the 2017 Stockholm International Peace Research Institute (SIPRI) Stockholm Security Conference, Secure Cities in an Insecure World, Stockholm, Sweden, September 15, 2017 (featured panelist)
"Combat in Hell' Revisited: Training For Urban Combat." presented at the 2017 Sandhurst Conference, Training to Win Tomorrow's Wars, United States Military Academy, West Point, NY, April 3, 2017
"Training and Education with Digital Technology." presented at the 2016 Sandhurst Conference, Preparing our Future Leaders for Modern War, United States Military Academy, West Point, NY, April 4, 2016
"Operating in the Red: An Army Officer's Autobiographical Account of Resilience from the Front Lines," presented at the American Psychological Association, annual convention, Washington, DC, August 8, 2014