On March 10, 2016, the Modern War Institute hosted Ben Wizner for a Speaker's Series event called "Snowden, Secrecy, and the Case for Unauthorized Leaks." Mr. Wizner is the Director of the ACLU's Speech, Privacy & Technology Project. For nearly fifteen years, he has worked at the intersection of civil liberties and national security, litigating numerous cases involving airport security policies, government watch lists, surveillance practices, targeted killing, and torture. Since July of 2013, he has been the principal legal advisor to NSA whistleblower Edward Snowden. Ben is a graduate of Harvard College and New York University School of Law.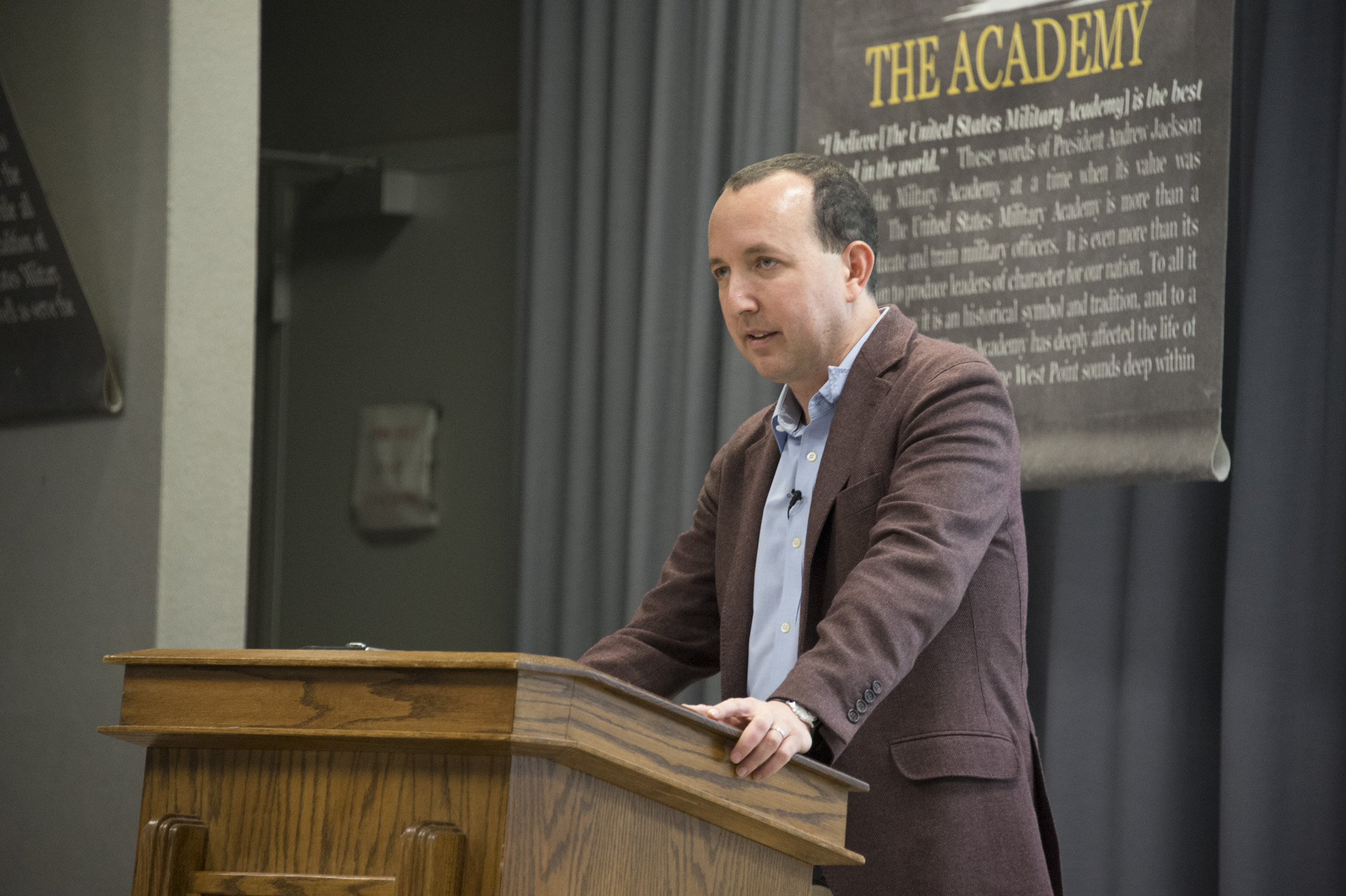 Mr. Wizner discussed the tensions between secrecy and security in the digital age. He also outlined what he sees as the problem of democratic oversight of secret government activities, the development of laws that sanction leaks to the press, and the surveillance regime that Edward Snowden revealed. He highlighted the challenge of securing the nation in such a way that protects the foundations of democracy – the conflict of core democratic values, self-government and self-defense.
Mr. Wizner took tough questions from Cadets on breaches of trust and moral questions on the principal-agent problem.