On March 7th, the Modern War Institute and the Center for Holocaust and Genocide Studies hosted an expert panel on the genocide in Bosnia in the 1990's.
The panel included renowned scholar of the Bosnian War Dr. Larry Wolff from New York University, Bosnian War survivor Ms. Emina Hadziq, Judge Patricia Whalen from the War Crimes Chamber at the Court of Bosnia, as well as MWI Director COL Liam Collins, and USMA Dean BG Timothy Trainer, who both deployed to Bosnia in the early 2000s.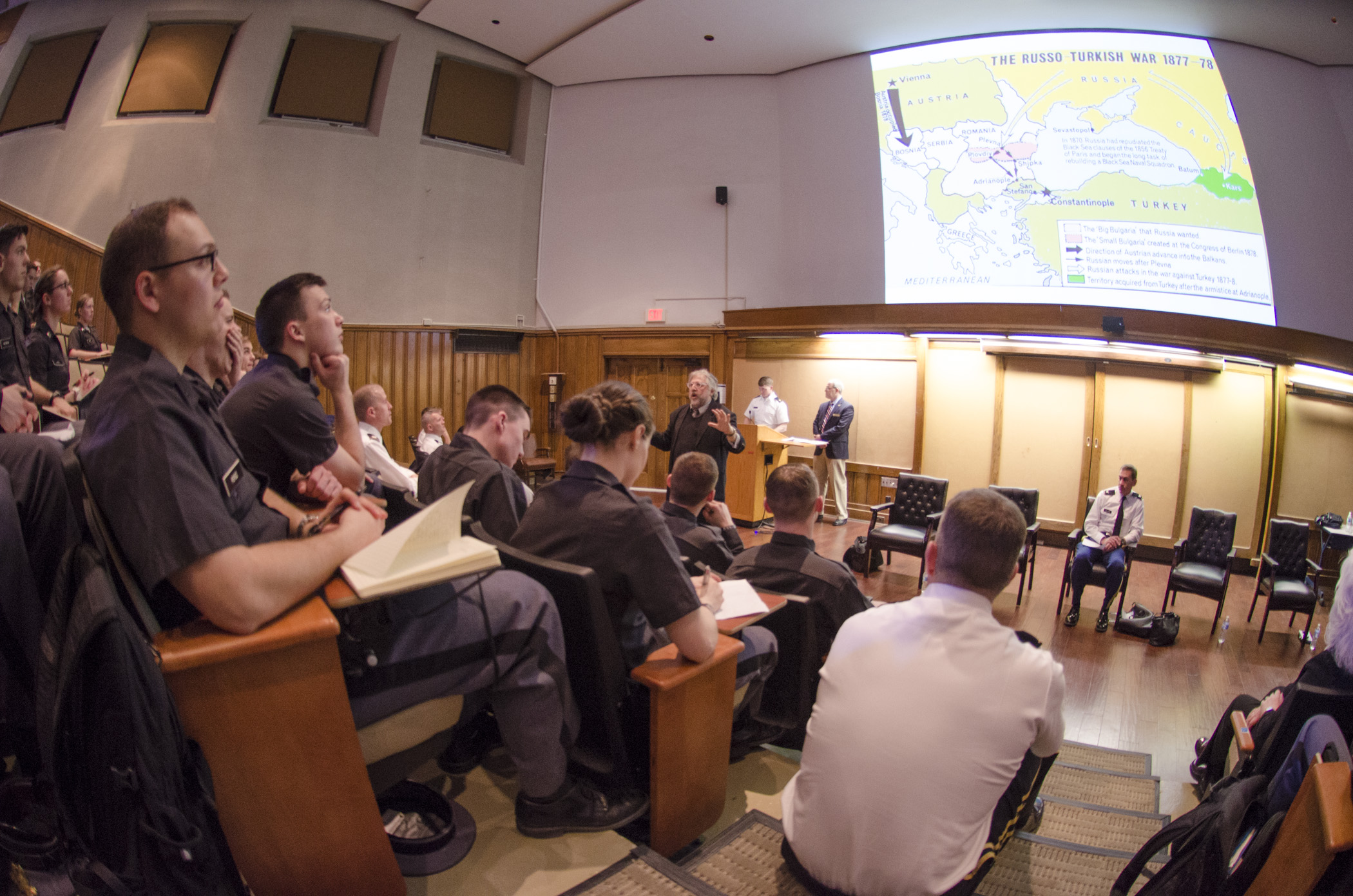 Dr. Wolff discussed the tumultuous history of Bosnia and the struggle for cultural, religious, and ethnic identity throughout Eastern Europe. He challenged the audience to consider ethnic cleansing not just as an anomaly, but an episodic and often recurring reality in nation-states formation.
Ms. Hadziq gave an emotional and visceral recounting of her survival during the conflict and the true human cost of hatred, greed, and corruption.
COL Liam Collins outlined the challenges of pursuing persons indicted for war crimes in the aftermath of the Bosnian genocide.
Judge Patricia Whalen highlighted the judicial challenges of bringing cases against the most culpable perpetrators of war crimes and the struggle to try and convict individuals for their heinous acts of genocide.
BG Tim Trainor described his experience as a member of the NATO team responsible for pursuing the organizations responsible for killing innocent civilians.
The panel ended with a question and answer session from Cadets highlighting our responsibility as world citizens in preventing such acts of violence in the future.
More general information on the Bosnia Genocide here.
The Bosnian War remains an under-researched and not widely understood conflict.  For more on the Bosnia War see the MWI Contemporary Battlefield Assessment – Bosnia and Herzegovina: A Study of Urban Conflict and Multinational Operations here.