United States Military Academy Class of 2006
War Studies Conference
---
Reassessing Deterrence in the 21st Century
Tomorrow's potential adversaries require a new approach for American strategic deterrence. Fifty years after Thomas Schelling penned Arms and Influence, globalization, modernization, interconnectedness and the pervasiveness of non-state adversaries have fundamentally changed our capability as well as our credibility to deter. The Modern War Institute (MWI) will convene a distinguished group of academics, practitioners, business leaders and policymakers to discuss these changes and explore their implications for U.S. national security strategy. The conference will emphasize greater joint, interagency, and multinational integration and readiness of the U.S. military and policymaking communities to meet current and upcoming threats and challenges. Topics under discussion include the challenge of deterring non-state enemies on the cyber battlefield; the viability of NATO and other 20th century alliances to deter; and domestic political challenges – from defense budgeting to strained civil-military relations – to deterring potential adversaries. The purpose of the conference is to gather the world's preeminent thought leaders to discuss and debate the role of strategic deterrence in modern warfare, which will shape our first edited conference volume and help inform the West Point cadet education program.
Keynote Speakers

His Excellency Mr. Taavi Rõivas
Taavi Rõivas is the Prime Minister of Estonia and a member of the Estonian Reform Party. From 2012–2014, Mr. Rõivas was the Minister of Social Affairs of the Republic of Estonia. Previously Mr. Rõivas was a member of the 12th Riigikogu, the Chairman of the European Union Affairs Committee, and a member of the Finance Committee. From 2007–2011, he was a member of the 11th Riigikogu and first, a member of the Social Affairs Committee for two years and then the Chairman of the Finance Committee. From 2005–2007, he served as the Adviser to the Prime Minister of the Republic of Estonia, and from 2004–2005, he was the Elder of the Haabersti City District Government. He has previously performed the duties of Adviser / Office Manager for the Minister of the Population Affairs of the Republic of Estonia, Customer Account Executive for large corporate companies in the AS IT Grupp, and Adviser to the Minister of Justice. Born on 26 September 1979, in Tallinn, Mr. Rõivas graduated from Tallinn Secondary Science School and from the Faculty of Economics and Business Administration of the University of Tartu in international economics and marketing. In 2015, he appeared on The Daily Show with Trevor Noah.
---
Admiral Harry B. Harris, Jr.
Adm. Harry B. Harris, Jr. is the commander of the US Pacific Command. Born in Japan and reared in Tennessee and Florida, following graduation from the US Naval Academy in 1978 and designation as a naval flight officer, Harris was assigned to VP-44. His subsequent operational tours include tactical action officer aboard USS Saratoga; operations officer in VP-4 at Barbers Point, HI; three tours with Patrol and Reconnaissance Wing 1 at Kami Seya, Japan; Director of Operations for US 5th Fleet at Manama, Bahrain; and Director of Operations for US Southern Command. Harris commanded VP-46, Patrol and Reconnaissance Wing 1, Joint Task Force-Guantanamo, the US 6th Fleet, Striking and Support Forces NATO, and the US Pacific Fleet. Harris has served in every geographic combatant command region, and participated in the following major operations: S.S. Achille Lauro terrorist hijacking incident, Attain Document III (Libya, 1986), Earnest Will (Kuwaiti reflagged tanker ops, 1987-88), Desert Shield/Desert Storm, Southern Watch, Enduring Freedom, Iraqi Freedom, Willing Spirit (Colombia hostage rescue, 2006–7), and Odyssey Dawn (Libya, 2011). For Odyssey Dawn, he served as the Joint Force Maritime Component Commander afloat. Harris' graduate education focused on East Asia security. He attended Harvard's Kennedy School of Government, Georgetown's School of Foreign Service, and Oxford University. He was an MIT Seminar 21 fellow. Harris' staff assignments include aide to Commander, US Naval Forces Japan; chief speechwriter for the Chairman of the JCS; and three tours on the Navy Staff, including as an action officer in the Strategic Concepts Branch, director for the current operations and anti-terrorism/force protection division, and Deputy CNO for Communication Networks (OPNAV N6). In October 2011, he was assigned as the Assistant to the Chairman of the JCS where he served as the Chairman's direct representative to the Secretary of State and as the US roadmap monitor for the Mid-East Peace Process. Harris was promoted to Admiral and assumed command of the US Pacific Fleet in October 2013. He was designated as the Theater Joint Force Maritime Component Commander. In May 2015, he assumed command of the US Pacific Command.
---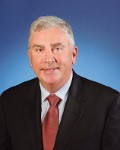 General (Ret.) John P. Abizaid
Gen. (Ret.) John P. Abizaid is the Principal Partner of JPA Partners, LLC. He served as the Distinguished Chair (Emeritus) of West Point's Combating Terrorism Center and was the first Annenberg Distinguished Visiting Fellow at the Hoover Institution, Stanford University. He was awarded Honorary Degrees from Dartmouth College and Norwich University. He has worked with the Preventative Defense Project at Stanford University and Harvard's Kennedy School of Government and served on the CIA's External Advisory Board. He is a Director of the Council on Foreign Relations and a member of the International Institute for Strategic Studies. He led the Dover Inquiry Panel and co-chaired the 2014 National Defense Panel, as well as leading several other national level assessment panels dealing with military issues. He currently serves as a board member of the President's Intelligence Advisory Board, USAA, Virtu Financial, and RPM International and has advised a number of smaller firms and their leadership teams. In 2015 he was inducted into the US Army Ranger Hall of Fame. Abizaid retired from the United States Army as a four-star General in May 2007 as Commander of US Central Command, after thirty-four years of active service. A graduate of the United States Military Academy at West Point, he commanded units at every level, serving in the Grenada, Lebanon, Kurdistan, Bosnia, Kosovo, Afghanistan and Iraq. Units under his command include the 1st Infantry Division, a brigade in the 82nd Airborne Division, a Parachute Battalion Combat Team and two Ranger companies. He studied at the University of Jordan in Amman, holds a master's degree in Middle Eastern Studies from Harvard University, and has deep expertise in regional as well as international strategy.
---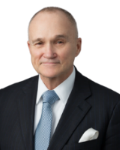 Mr. Raymond Kelly
With 50 years in public service, including 14 as police commissioner of the City of New York, Raymond Kelly is one of the world's most well-known and highly esteemed leaders in law enforcement. Mr. Kelly was appointed police commissioner in January 2002, making him the longest serving police commissioner in the city's history, as well as the first to hold the post for a second, separate tenure. He also served as police commissioner under Mayor David N. Dinkins from 1992 to 1994. In 2002, as Commissioner, Mr. Kelly created the first counterterrorism bureau of any municipal police department in the country. He also established a new global intelligence program and stationed New York City detectives in eleven foreign cities. In addition to dedicating extensive resources to preventing another terrorist attack, the NYPD has driven violent crime down by 40 percent from 2001 levels. As Commissioner, Mr. Kelly also established a Real Time Crime Center, a state-of-the-art facility that uses data mining to search millions of computer records and put investigative leads into the hands of detectives in the field. Commissioner Kelly was formerly senior managing director of global corporate security at Bear, Stearns & Co. Inc. Before that, he served as commissioner of the US Customs Service, where he managed the agency's 20,000 employees and $20 billion in annual revenue. For his accomplishments at Customs, he was awarded the Alexander Hamilton Medal for Exceptional Service. From 1996 to 1998, Mr. Kelly was undersecretary for enforcement at the US Treasury Department (the third highest post in the department at the time). There, he supervised the department's enforcement bureaus including the US Customs Service, the US Secret Service, the Bureau of Alcohol, Tobacco, and Firearms, and the Federal Law Enforcement Training Center.
In addition, Mr. Kelly served on the executive committee and was elected vice president for the Americas of Interpol, the international police organization, from 1996 to 2000. In 1994, he was appointed by President Bill Clinton to serve as director of the international police monitors in Haiti, a US-led force responsible for establishing an interim police force there. For this service, he was awarded the Exceptionally Meritorious Service Commendation by the President of the United States. A 43-year veteran of the NYPD, Mr. Kelly served in 25 different commands before being named police commissioner. He was appointed to the NYPD in 1963. Shortly thereafter he accepted a commission to the United States Marine Corps Officer Program. He served on active military duty for three years including a combat tour in Vietnam. He returned to the police department in 1966 and entered the New York City Police Academy, graduating with the highest combined average for academics, physical achievement, and marksmanship. He was also a member of the inaugural class of the New York City Police Cadet Corps for three years while a student at Manhattan College. During his tenure in the NYPD, Kelly received 14 citations of merit for outstanding police work. Commissioner Kelly retired as a colonel from the Marine Corps Reserves after 30 years of service.
---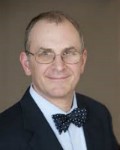 Dr. Eliot Cohen
Dr. Eliot Cohen is Robert E. Osgood Professor at Johns Hopkins University's School of Advanced International Studies (SAIS). He directs the strategic studies program and the Philip Merrill Center for Strategic Studies, which he founded. He has twice won the Johns Hopkins SAIS Excellence in Teaching Award. For ten years he led a Johns Hopkins SAIS partnership with the Maxwell School of Syracuse University in providing executive education to general officers and senior Defense Department officials, the National Security Studies program. A 1977 graduate of Harvard College he received his PhD there in political science in 1982. From 1982 to 1985 he was Assistant Professor of Government at Harvard, and Assistant Dean of Harvard College. In 1985 he became a member of the Strategy Department of the United States Naval War College. In February 1990 he joined the Policy Planning Staff of the Office of the Secretary of Defense, and in July of that year he was appointed professor of strategic studies at Johns Hopkins SAIS. From April 2007 through January 2009 he served as Counselor of the Department of State. A principal officer of the Department, he had special responsibility for advising the Secretary on matters pertaining to Iraq, Afghanistan, Iran, Pakistan, and Russia, as well as general strategic issues. He represented the Department of State in interagency coordination with senior National Security Council staff, Department of Defense, and intelligence community officials on a number of issues, including the Syrian/North Korean reactor crisis of 2007, and the Somali piracy problem in 2008. Dr. Cohen is the author of Conquered into Liberty: Two Centuries of Battles along the Great Warpath that made the American Way of War (2011), winner of the Society of Colonial Wars annual book award, and the Huntington prize-winning Supreme Command: Soldiers, Statesmen, and Leadership in Wartime (2002). His other books are Commandos and Politicians (1978) and Citizens and Soldiers (1985). He is, as well, co-author of Military Misfortunes: The Anatomy of Failure in War (1990), Revolution in Warfare? Air Power in the Persian Gulf (1995), and Knives, Tanks, and Missiles: Israel's Security Revolution (1998), and co-editor of Strategy in the Contemporary World (2002) and War over Kosovo (2001). In 1991-1993 he directed and edited the official study of air power in the 1991 war with Iraq. For his leadership of The Gulf War Air Power Survey, which included eleven book-length reports, he received the Air Force's decoration for exceptional civilian service.
---
Conference Topics

Panel 1
Revisiting Schelling, Fifty Years On
Panelists
Dr. Nuno Monteiro, Yale University
Dr. John Mueller, Ohio State University
Dr. Daryl Press, Dartmouth College
Dr. Todd Sechser, University of Virginia
Dr. Jairus Grove, University of Hawaii at Manoa
Moderator
Mr. Nicholas Thompson, The New Yorker
Discussion Questions:
Is Schelling's concept of deterrence still relevant to today's world?
If so, how should it be applied?
If not, what is the relevant theoretical framework for today's threats?
---
Panel 2
How to Deter Tomorrow's Non-State Adversaries
Panelists
Dr. Seth Jones, RAND
Dr. Jonathan Lindsay, University of Toronto
Dr. Benedetta Berti, TED
Dr. Dipali Mukhopadhyay, Columbia University
Moderator
Mr. Yochi Dreazen, Vox
Discussion Questions:
Are today's non-state actors rational?
If not, can strategic deterrence work?
What are ways to credibly coerce non-state actors undeterred by our military "power to hurt"?
---
Panel 3
How to Fix our 20th-Century Security Alliances
Panelists
Dr. Dianne Pfundstein Chamberlain, Columbia University
Mr. Michael Kofman, Woodrow Wilson Center
Dr. Matthew Kroenig, Georgetown University
BG (Ret.) Kevin Ryan, Harvard University
Moderator
Mr. Stuart Reid, Foreign Affairs
Discussion Questions:
Are 20th-century security alliances still useful for deterrence?
How does extended deterrence play in an increasingly complex world?
What are some ways to strengthen our alliances going forward?
---
Panel 4
Disruption or Deterrence? How to Strengthen US Cyber-Deterrence Capabilities
Panelists
Dr. Adam Segal, Council on Foreign Relations
Mr. Kenneth Bell, Raytheon Company
Dr. Michael Poznansky, University of Pittsburgh
LTG (Ret.) Rhett Hernandez, Army Cyber Institute
Moderator
Dr. Nina Kollars, Franklin & Marshall College
Discussion Questions:
How do we successfully deter adversaries in the cyber realm?
What is the proper role between punishment and denial? Between offense and defense?
What constitutes an act of war?
---
Panel 5
Alternative Tools of Coercion
Panelists
Ms. Jennifer Harris, Council on Foreign Relations
Dr. T. Negeen Pegahi, US Naval War College
Dr. Omar Bashir, Financial Integrity Network
Dr. Emmanuel Karagiannis, King's College London
Moderator
Ms. Alex Quade
Discussion Questions:
If the power to hurt some adversaries militarily no longer holds, what alternative tools should we develop?
How can we leverage our economic, energy, and soft power assets?
How should we re-conceptualize cross-domain forms of deterrence?