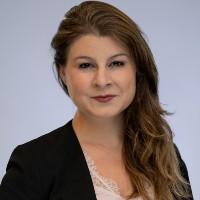 Tammy Palacios is a senior analyst leading the Priority Sustainable Counterterrorism initiative at the New Lines Institute. Palacios previously served as program head for the Nonstate Actors program at New Lines, where she worked in the field of violent and non-violent nonstate actors. She is a proponent for sustainable counterterrorism and counter-violent extremism as supported by a truly cross-sectoral and multi-faceted understanding of the individuals, group, and region in question.
Prior to joining the New Lines Institute, Tammy served as project lead for the MENA Research Team at the Think Tanks and Civil Society Program, where she managed two international teams collecting data on think tanks and civil society organizations in the MENA region. She also spent time on Syria and ISIS portfolios at the Institute for the Study of War where she focused on Salafi-Jihadist militant groups operating in Syria.
Ms. Palacios has earned a master's in security and terrorism studies from the University of Maryland, a certificate in terrorism analysis from the National Consortium for the Study of Terrorism and Responses to Terrorism (START) at the University of Maryland, and a bachelor's in international studies and politics & government from the University of Hartford.