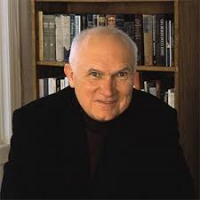 MWI Adjunct Scholar, 2016–20
Maj. Gen. (ret) Dr. Robert Scales currently serves as a FOX News Channel military analyst.
He is the president of Colgen, Inc., a consulting firm specializing in issues relating to land power, war gaming and strategic leadership.
For thirty years, he served in the Army in several capacities, including commanding two units in Vietnam as well as serving in Germany and Korea in command and staff positions. Scales is an esteemed author who was the only serving officer to have written books subsequently selected for inclusion in the official reading lists for the Army, the Marine Corps, and the Navy. He retired from military service as a major general after serving as a commandant of the United States Army War College. Following his service, he created the Army After Next program, which was the Army's first attempt to build a strategic game and operational concept for future land warfare.
Maj. Gen. Scales graduated from West Point and earned a PhD in History from Duke University.