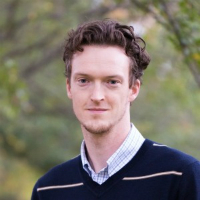 MWI Adjunct Scholar, 2018–19
Philip Potter is an Associate Professor and Director of Graduate Studies in the Department of Politics and Founding Director of the National Security Policy Center in the Frank Batten School of Leadership and Public Policy at the University of Virginia.
His research focuses on foreign policy, international security, and militant violence. He has recently published articles in International Organization, Journal of Politics, International Studies Quarterly, the Journal of Conflict Resolution, and the Annual Review of Political Science, among other journals. His recent book, War and Democratic Constraint (with Matthew Baum), a CHOICE outstanding academic title, is available from Princeton University Press.
Professor Potter is a principal investigator for a Minerva Initiative project to map and analyze collaborative relationships between terrorist organizations.
He is on the editorial boards of the Journal of Politics and the Journal of Global Security Studies, and is an Associate Principal Investigator for Time-Sharing Experiments in the Social Sciences (TESS). He has been a fellow at Harvard University and the University of Pennsylvania and holds degrees from UCLA and McGill University.