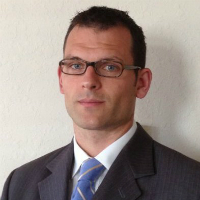 MWI Fellow, 2017–18
Dr. Nicholas Krohley is a consultant and researcher. He is the Founder of FrontLine Advisory, and the author of The Death of the Mehdi Army: The Rise, Fall, and Revival of Iraq's Most Powerful Militia. Nick specializes in the first-hand examination of localized dynamics of conflict, development, and urbanization in the developing world. His work aligns strategic plans with with local realities, and equips front line operational personnel with the skill sets and local insights necessary for success.
Through FrontLine, Nick has pioneered innovative approaches to private sector consulting, market research, and corporate security that combine traditional industry practices with ethnographic methods. He also conducts training and advisory work in the Human Terrain field, helping government clients integrate ethnographic methods into the design and execution of a wide range of operational scenarios.
Nick served previously as a Social Scientist with the Human Terrain System. He also contributed to various NATO initiatives to integrate socio-cultural information into military planning and operational processes, and he was instrumental in designing and delivering research planning and collection training for the United Kingdom's Defence Cultural Specialist Unit.
Nick has PhD and MA degrees from King's College London, and a BA from Yale University. His book, The Death of the Mehdi Army: The Rise, Fall, and Revival of Iraq's Most Powerful Militia (Oxford University Press, April 2015), was excerpted in Foreign Affairs, reviewed in Middle East Quarterly as "the best recent book on Iraq," and short-listed by RUSI for the Duke of Westminster's Medal as book of the year in the field of international relations and military studies.